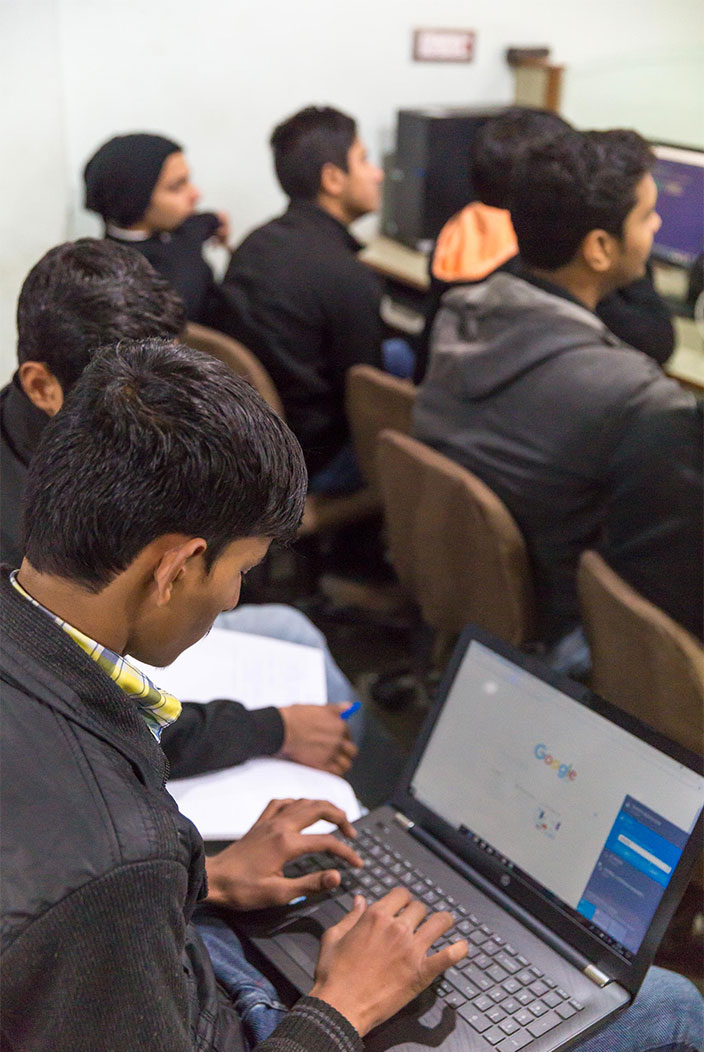 The department of Bachelor's of Computer Application
---
The IT sector is a major employment provider in the country and it is expected to grow in the upcoming years. Due to this, the needs for IT professionals have grown significantly. Bachelor of Computer Applications in Data Science is a 3-year advanced Under-Graduate degree course affiliated with JC Bose University of that deals with computer information and mathematical sciences. The BCA Data Science Degree course at BSAITM is focused on training the students in programming, reasoning ability, developing, etc. This field is ideal for those who are not hesitant to work hard and always willing to learn.
The scope of BCA DS is really vast and this degree course is ideal to learn about some interesting subjects such as Data Structures, DBMS, Data Warehousing & Mining, AI, R Programming, Machine Learning, Big Data Analytics, Python Programming, and alike.
---
Pedgogies
---
'Bachelor of Computer Applications' as the name itself speaks-out is the course that demonstrates sound knowledge in key areas of computer science or industrial computing. It also carries out the required analysis and synthesis involved in computer systems, information systems, and computer applications.
---

---
Joining IT firms
BCA has endless scopes in software. Those who with have skill and knowledge in programming and programming languages like HTML, CSS, jQuery, Ajax, PHP, MySQL, ASP, JSP, Tomcat, Python, and Perl etc. can choose an IT industry with Web development background.

---
Information Systems
A systems analyst is an information technology professional who specializes in analyzing, designing and implementing information systems. Systems analysts assess the suitability of information systems in terms of their intended outcomes.