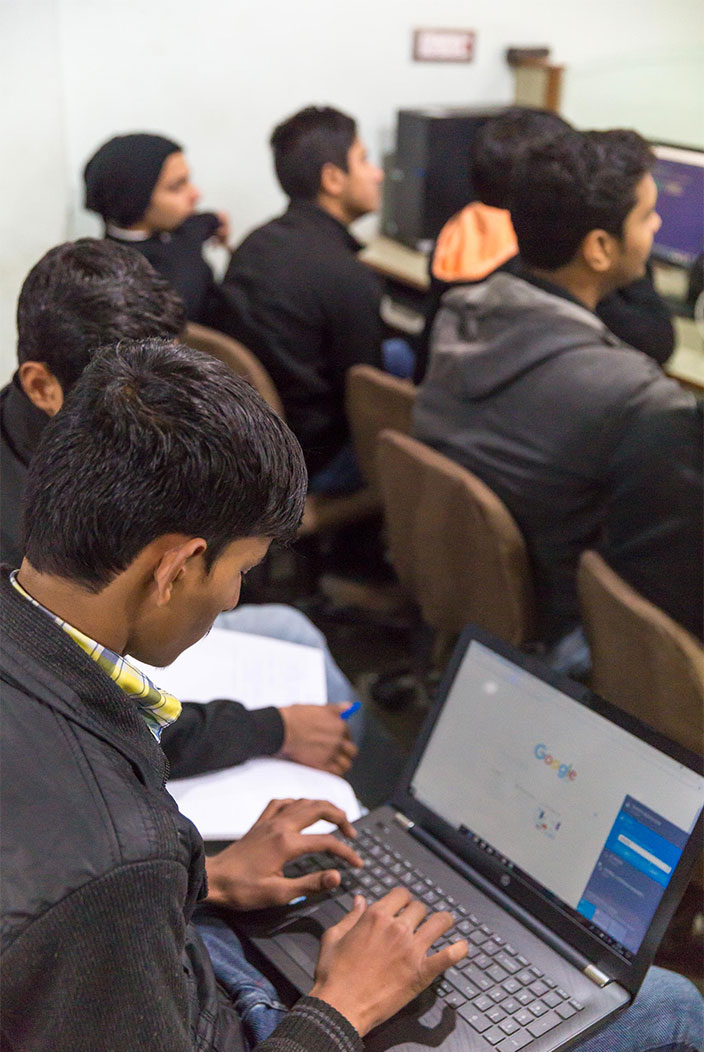 The department of Bachelor's of Computer Application
---
The Bachelor of Computer Application course is formed in the year 2005 is approved by UGC and affiliated to YMCA University of Science and Technology, Faridabad. It was formerly affiliated to M.D University Rohtak, Haryana. Bachelor of Computer Applications (BCA) is a 3-Years Bachelor's Degree in computer science and is popular among the students who want to make their career in the IT (Information Technology) field. Fast growing information technology and communication systems have become critical components of almost every company's strategic plan.
Companies which want to take advantage of the new information technologies and communication systems require expert professionals, who can apply computer science principles to solve problems produced by the interface between business and technology.
---
Pedgogies
---
'Bachelor of Computer Applications' as the name itself speaks-out is the course that demonstrates sound knowledge in key areas of computer science or industrial computing. It also carries out the required analysis and synthesis involved in computer systems, information systems, and computer applications.
---

---
Joining IT firms
BCA has endless scopes in software. Those who with have skill and knowledge in programming and programming languages like HTML, CSS, jQuery, Ajax, PHP, MySQL, ASP, JSP, Tomcat, Python, and Perl etc. can choose an IT industry with Web development background.

---
Information Systems
A systems analyst is an information technology professional who specializes in analyzing, designing and implementing information systems. Systems analysts assess the suitability of information systems in terms of their intended outcomes.