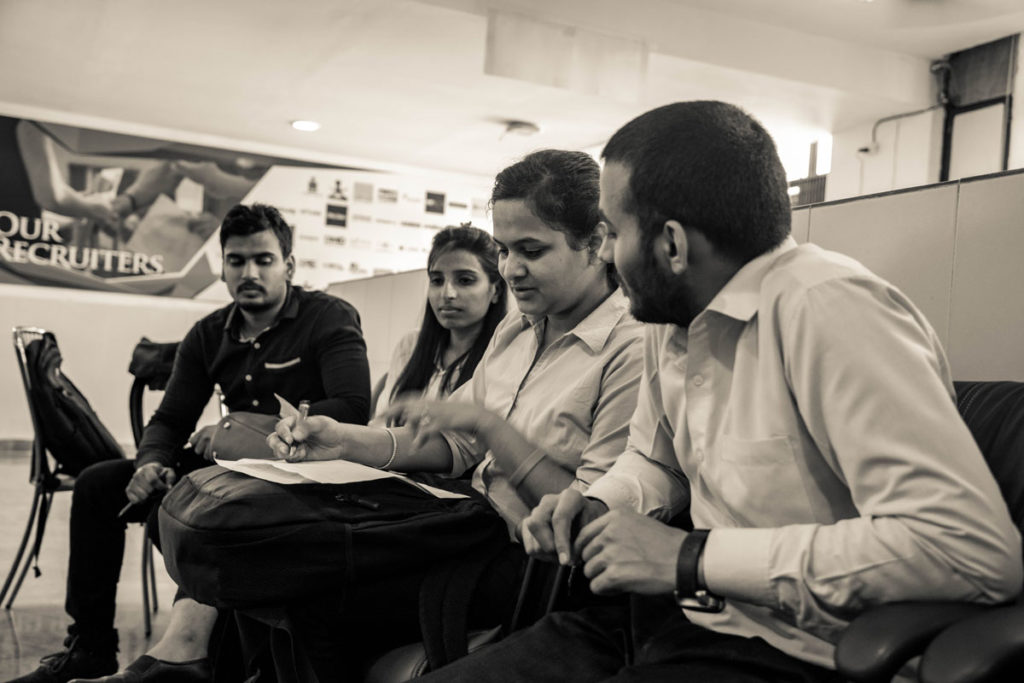 English is a language of opportunities and it plays a significant role in securing desirable employment. Accuracy and fluency in the use of language has become a must in the present day competitive environment. Therefore, technology – aided learning has started playing a crucial role in the quest of language learning. The installation of the English Language in the college is a significant step in this regard.
The English Lab of the college uses a language software called Linguaphone which has exclusively been designed for the students using English as a second language. The entire set up has been housed in an acoustically treated and centrally air-conditioned English language lab. It is a well thoughtout arrangement with the objective to groom the students to be effective in the midst of global challenges of intercultural communication.
The language Lab of the college has been established to facilitate classroom engagement and interaction via computer-based exercises and activities to maximize proficiency in language components (vocabulary and pronunciation) and in language skills (listening, speaking, reading and writing).
The English Language lab of the college provides students a diverse and enriching experience from a blend of conventional as well as innovative system of teaching and learning English language communication skills. The English Language lab offers advanced features such as authentic recorded materials, spoken by different standard speakers in Various accents, that expose the students to the near to ideal pronunciation of the speakers.
Orthophonic devices are used to boost up language competence through numerous supports such as listening tasks, pronunciation drills and language assessment sessions with complete awareness of phonemes, word accent, intonation and rhythm. Students are able to listen, practice and learn at their own pace and get individual attention from the teacher who monitors each one's progress. The students are provided enough time to practice the components of the language through repeated exposures. Efforts are made by the teacher to help the students shed their inhibitions while speaking English in academic and non-academic context through presentations and role play activities.
The English Language lab has the facility for 30+1 users and provides course materials from diverse sources. A blended methodology of language teaching is adopted in the language lab with the teacher explaining the language concepts, guiding the students through the different modules and then the students proceeding to practice them individually at their own computer systems in the lab. Thus the students learn more comprehensively through the use of the English language lab thereby shed fear and anxiety while using English and overcome their mother tongue influence.